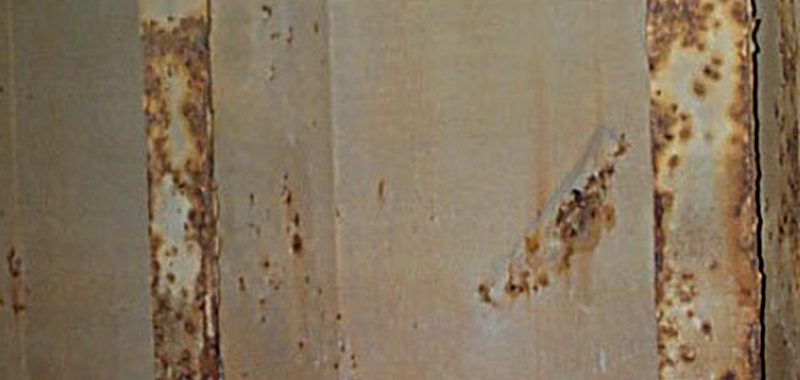 How do you evaluate the extent of rust coverage?
Everyone understands that the result of a breakdown of a coating system is inevitably the formation of rust. Initially this may first become apparent as rust spotting, rust rashing or rust staining – and once it starts the rust coverage area continues to grow unless remedial measures are taken.
However, the formal evaluation of rust coverage as a result of the breakdown of a coating can be very subjective – and the estimating the extent of a rust problem with any degree of accuracy is fraught with problems.
For example, using the International Association of Classification Societies (IACS) method in the marine sector, condition assessments will need to be made on a 'good', 'fair', or 'poor' basis depending on the estimated percentage of coating breakdown. For any broader evaluations linked to coating failures or paint performance guarantee claims, more detailed methods and specific estimations will be required.
The IACS method of, for example, evaluating the extent of rust coverage in a ship's ballast tank, cargo tank or hold, would require the space to be divided into designated sections with each individual 'area under consideration' being assessed. The poorest rating applied would then be used to determine future inspection requirements of the whole area.
IACS has a formal classification table of what determines 'good', 'fair', or poor coating conditions and photographic examples are also provided to assist in the estimation of percentage breakdowns.
For surveys linked to potential claims against coating failure or poor performance, more precise estimations might be required.
In such cases diagrams and rust coverage scales are available, against which affected areas can be compared and estimated, included guidance on both scattered and localised coating breakdown.
Another possible method to assist in the more accurate estimation of the percentage of an area affected by coating breakdown is to visually or digitally move all the breakdown areas into a corner of the photograph where a composite evaluation can be made more easily.
A full description of coating breakdown estimation, with supporting examples, illustrations and helpful assessment diagrams, is provided in Fitz's Atlas of Coating Surveys at Fitz's Atlas.